Creative Digital Marketing Agency
Looking to boost your online presence? Look no further than Mangovers! As a creative digital marketing agency, we excel in various areas, including web development, lead generation, social media marketing, SEO, and animations. Trust us to deliver exceptional results that will make your brand stand out from the competition.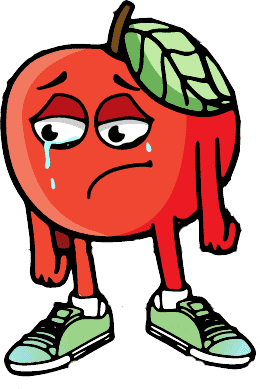 Social Media Marketing
Mangovers: Unleash the social media magic! We specialize in harnessing the potential of all platforms to skyrocket your brand's visibility. Let our creative strategies and captivating content take your online presence to extraordinary heights.
Search Engine Optimization
Tired of your content playing hide and seek on Google? Let Mangovers' expert brigade catapult your rankings to the summit of search results. Say goodbye to obscurity and embrace the limelight!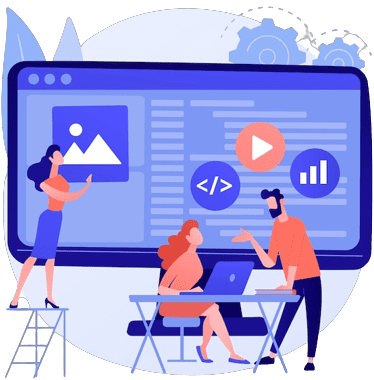 Website Development
Ready to leave your competition in the dust? Mangovers' powerhouse developers are primed to supercharge your company's growth with their unrivaled skills in creating high-speed, immersive websites. Get ready to soar ahead of the pack!
UI/UX Design
Leave your competitors in the shadows and bask in the spotlight of online success. Mangovers' powerful solutions and cutting-edge techniques will elevate your company's visibility, putting you at the forefront of your industry.
Animations
Prepare for a visual feast that captivates your audience! At Mangovers, we specialize in creating animations that are simply irresistible, commanding attention and leaving a lasting impression.
Branding
Allow Mangovers to adorn your brand with brilliance, setting the stage for a vibrant and prosperous future. Our expertise in design and aesthetics will elevate your brand's visual appeal and leave a lasting impression on your audience.
Photography
Whether it is your product or your models, our experts will photograph everything to smile at your face.
Videography
Our videography experts will give wings to your exciting and fantastic stories. It's time to shine! Join us now!
Influencer Marketing
We warmly welcome our community banks and credit unions. Our experts will help you grow, expand, and build relationships and assets.
Fashion
Fashion Voyage: Seamlessly Launch Your Costumes into the Market – Embark on a Stylish Expedition with Our Experts for Swift Success!
Real Estate
Unlock the Gateway to Online Success: Captivate Your Desired Audience with our Expertise – Witness Your Real Estate Website Flourish with an Active Audience!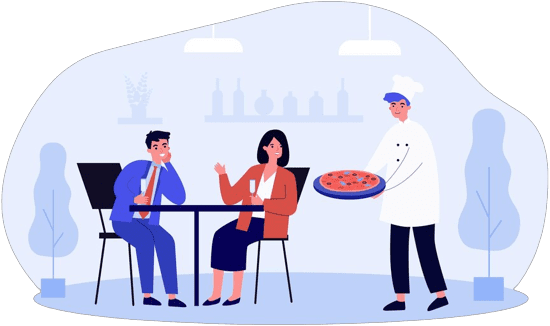 Restaurants
We will assist you in identifying your loyal audience in all areas, including menu design, guest loyalty, price, location, and advertisements and promotions.
Health Care
Want to understand your patients? We will help them on their path to receiving medical care. We'll also keep them involved in the health management system.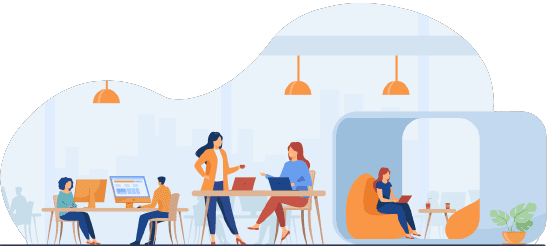 Co-working Space
We at Mangovers work collectively for the betterment of the brand. We promote co-working spaces to help our employers excel in later fields.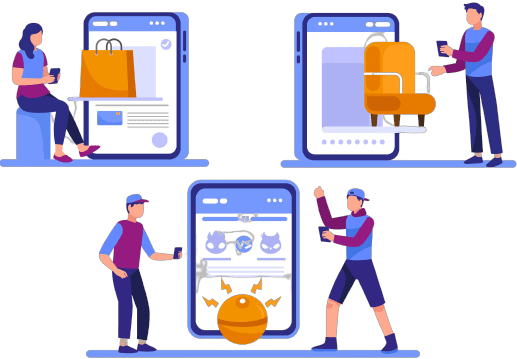 E-Commerce
Whether it is an e-commerce website or e-commerce store content, we have covered you all the way. Our experts will give a boost to your success.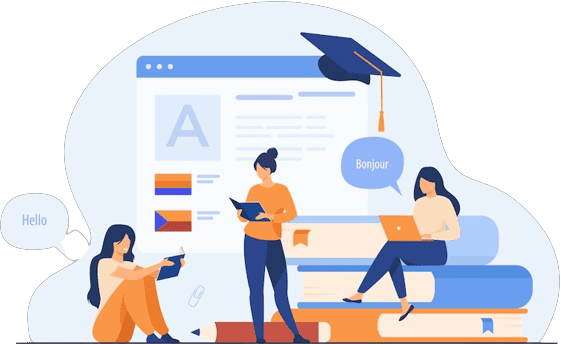 Education
Do you want a team to manage your education portals, Do you want a team to market your school, college, or university? Come visit us now!
Start-Ups
Do you have a product but do not know where to start? Stay calm when the Mangovers army is here. Take a ride with us, and we will bring your product to market.
Software Houses
We have software houses that will provide specialization in software products according to the need of clients.
Some of our acclaimed clients!
We take great pride in collaborating with one of the leading artists and brands around the world. We make our clients happy! Our 95% retention rate attests to it.
Ovais Amjad
CEO Of Picture Perfect
A team of dedicated, sincere and honest professionals, ready and willing to support you for your digital marketing needs. Highly recommended.
Ali Manzoor
Chef Saadi Di Sajji
Mangovers team is highly professional and they always listen to us for all our needs and wants. Specially their unique selling system strategy has been a great asset to our organization and we do generate a great amount of sales just because of them. 5 Star to Mangovers and their team.
Wajid Ali
Restaurant Manager Karnivora Steakhouse
We tried many agencies previously, but none of them understood exactly what we wanted. We heard about Mangovers and tried to give them a go and guess what, that was the best decision. Their team is highly professional, up to date with latest trends. They manage our photography, performance marketing and social media management, and we are highly satisfied with the services they are giving us.
Shaheer Amir
Owner Of Spread
They are just amazing ! Their team is on point with the strategies and highly professional. Will definitely recommend this agency.
Mohammad Haris
Owner OF Fusion Combo
One of the best marketing agency specially for restaurants and cafes, always available to taylor the plan according to the requirements. Highly professional and qualified designers and staff members always welcoming at the need of the hour. Recommended to all restaurant owners.
Mangovers is full of buzz digitally! We help brands establish their footprint and distinguish themselves from their rivals. Have a look at the fantastic blog section.
To access the wonderful world of blogging, click the icon below.