Instagram Market and Management

We will make you a powerful brand by giving a boost to your followers. Our services will pave the way for the correct Instagram audience.
Right Instagram Marketing at The Right Time Is The Key!

Represent yourself everywhere by thinking, exploring, and meeting the right Instagram audience.
Instagram Marketing

Mangovers' experts are ready to serve you with their fantastic and unique techniques.
Surely, Instagram is not easy! But we will turn your dreams into reality. Instagram has more than 400 billion monthly active users. Competition is massive on Instagram but we will make you Number 1.
Research

Grow your brand awareness, audience, leads, and sales with our excellent research skills.
Investigation and marketable analysis are performed on your profile by our own Instagram expert. O our skilled Instagram supervisor will analyze the advantages and disadvantages of your rivals and come up with a plan to outdo rivals.
Develop

Interesting videos, Eye-catchy posts, and Fantastic visuals will intimate your business with great social life!
From content to visuals we will do all the magic. Our expert team of graphic designers will design you in the best ways possible. We will different hashtags to reach your target audience. Our team of content writers will write conspicuous captions just for you. See the sky with us and will drive you there!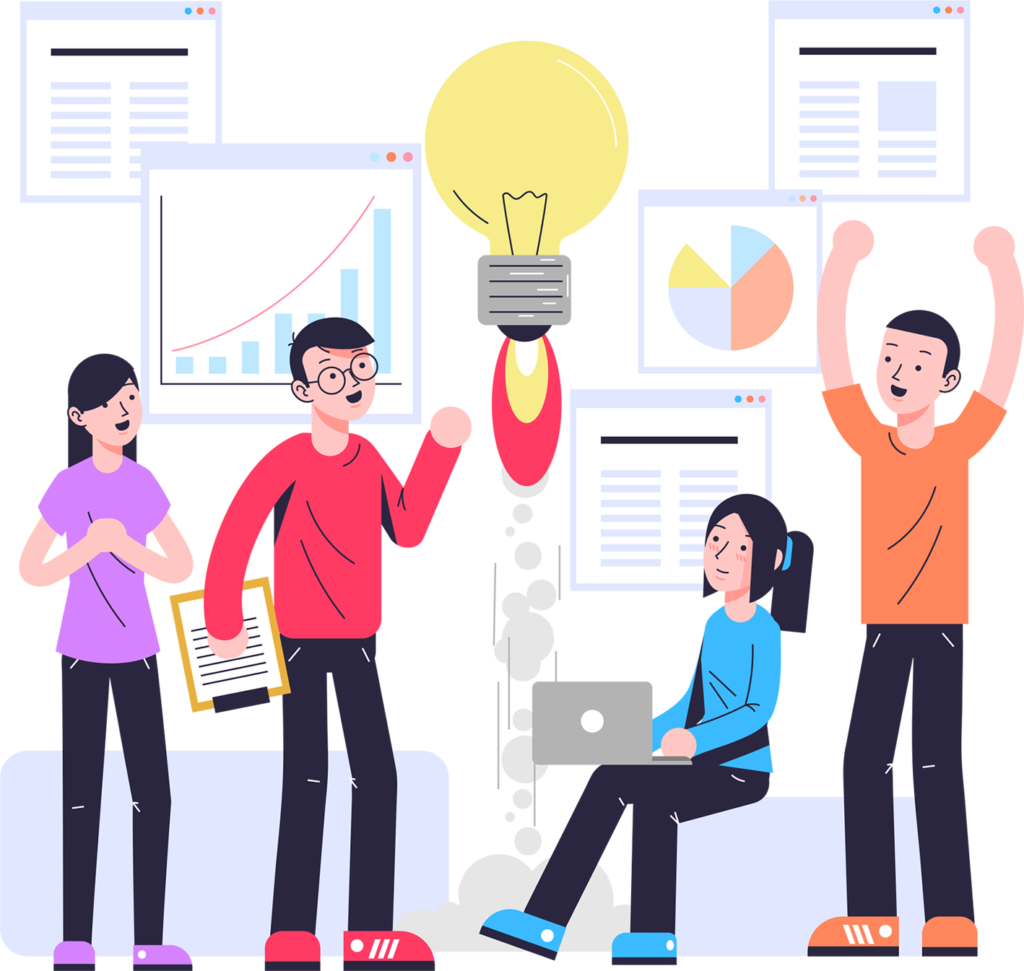 Launch

Launch, Analyze, Optimize

After our team has given the creative assets their approval, we will put our plan into action. As users start finding, following, and engaging with our content, our dedicated Instagram manager will be able to view the results of crew activities in real-time. Following the execution of our plan, our team will continuously assess the outcomes.
Our approach to instagram marketing and growth
Compelling Posts
Our graphic designers will create eye-catchy posts that are just perfect for your viewers. Our graphic designers will cut out all the fluff by using different illustrations.
Ad Campaigns
Our team will run different ad campaigns to have brand awareness and product awareness.
Dedicated Managers
Our managers will work with passion and make sure that everything is going perfectly for your brand.
Detailed Audit
We will practice against performance! We will prepare the audit, select the criteria, and measure the performance level to perfection.
Reporting
We will track all the relevant data about your social activities and give you all the insights.
Daily Monitoring
Our dedicated managers will daily monitor your growth to pave your way toward excellence.